Some kind words...
Julia, Thank you soo much for everything. The flowers were amazing and the set up at the Monsoon was very nice. I received a lot of compliments on the flowers so thank you so much for everything!!!
Julie & Marc
Dear Julia, Thank you so much for everything you did for us. Everything was just perfect: the flowers, the decor, the cake table, centerpieces. We loved it!!!!
Olga & Alex
Dear Julia, Your work is simply amazing. We loved it so much. Our guests are still talking about our centerpieces and my unforgettable bridal bouquet. You are definitely getting referrals from us!!! Thank you so much,
Debby & John
I just wanted to send you an email to thank you for everything you have done for us throughout this year. You have invested a lot of your time and effort to make this day memorable. Our centerpieces were so beautiful as well as the rest of our décor. Thanks for everything,
Sandra & Michael
I wanted to say a big Thank You from both of us!!! The flowers and arrangements were beautiful! Thank you so much for helping us choosing the right type of décor and colour scheme. You made our day special and unforgettable.
Iulia & Han Min
Hello Julia, I just wanted to thank you one more time for beautiful flowers. We loved all the bouquets, creative centerpieces and outdoor ceremony décor. We also enjoyed our arrangements weeks after the wedding. Thank you for making my day.
Iryna
Hello Julia! I just wanted to thank you for the beautiful flowers. All of our décor looked wonderful!!! Everybody had commented on centerpieces how nice and great idea it was. You made everything so beautiful! Thank you thank you thank you!! I will remember forever the beautiful flowers you made. Again, Thank you so much!
Mariko & Peter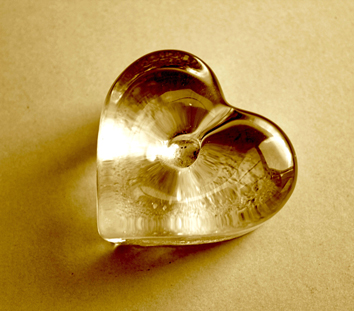 My husband and I would like to take this opportunity to send our deepest gratitude and appreciation to all of those at Elegant Baskets, especially to Julia, who have made our wedding a true day to remember. From the bouquets, to the aisle and church decor, right up to the grand cake table and head table, Elegant Baskets made our reception venue pop with sparkle, elegance & true taste. Our wedding was revered as the happiest and most beautiful day of our lives and we send our utmost thanks to Elegant Baskets for making the whole decor/floral shopping process a very easy one.
The staff was always eager to please and accommodate any request (in their power). I came in with one request and they enhanced my theme by adding their expertise and special touch. Their quality was stunning, service was impeccable and the choices were endless. Elegant baskets can truly make your wedding day, one to remember and we will remember ours for the rest of our lives, thanks to all those who participated, your talent is endless and your kindness is heartfelt.
Thank you again, many wishes of success, we will recommend you to everyone we know.
Tara & Michael
Dear Julia, Thank you so much for making our wedding beautiful! We truly appreciate your hard work and your attention to detail! The Chuppa, décor and bouquets all looked amazing! Thank you again, Sincerely,
Sophia and Leon